Arbors & Pergolas
Arbors & pergolas for:
Yards
Gardens
Walkways
Decks & patios
Pool areas
Commercial landscaping
Arbors and pergolas can beautify your property, provide shade, support climbing plants, and frame your outdoor space.
If your outdoor property needs definition, an arbor or pergola may be the solution. These architectural features can create a welcoming entry point or an inviting space to gather and enjoy your yard. Arbors and pergolas can be constructed of both traditional wood and maintenance-free vinyl, and are available in a wide range of sizes and designs to match your home.
Arbors and pergolas can also provide support to climbing plants such as roses, wisteria, and sweet peas. The foliage offers additional shade as well as fragrance and beauty.
Arbors
Typically found at entrances to yards and gardens, arch-shaped arbors are a classic way to define boundaries and welcome visitors. Arbors can be matched and integrated with your fence – framing a gate or open entry point – or they can stand alone.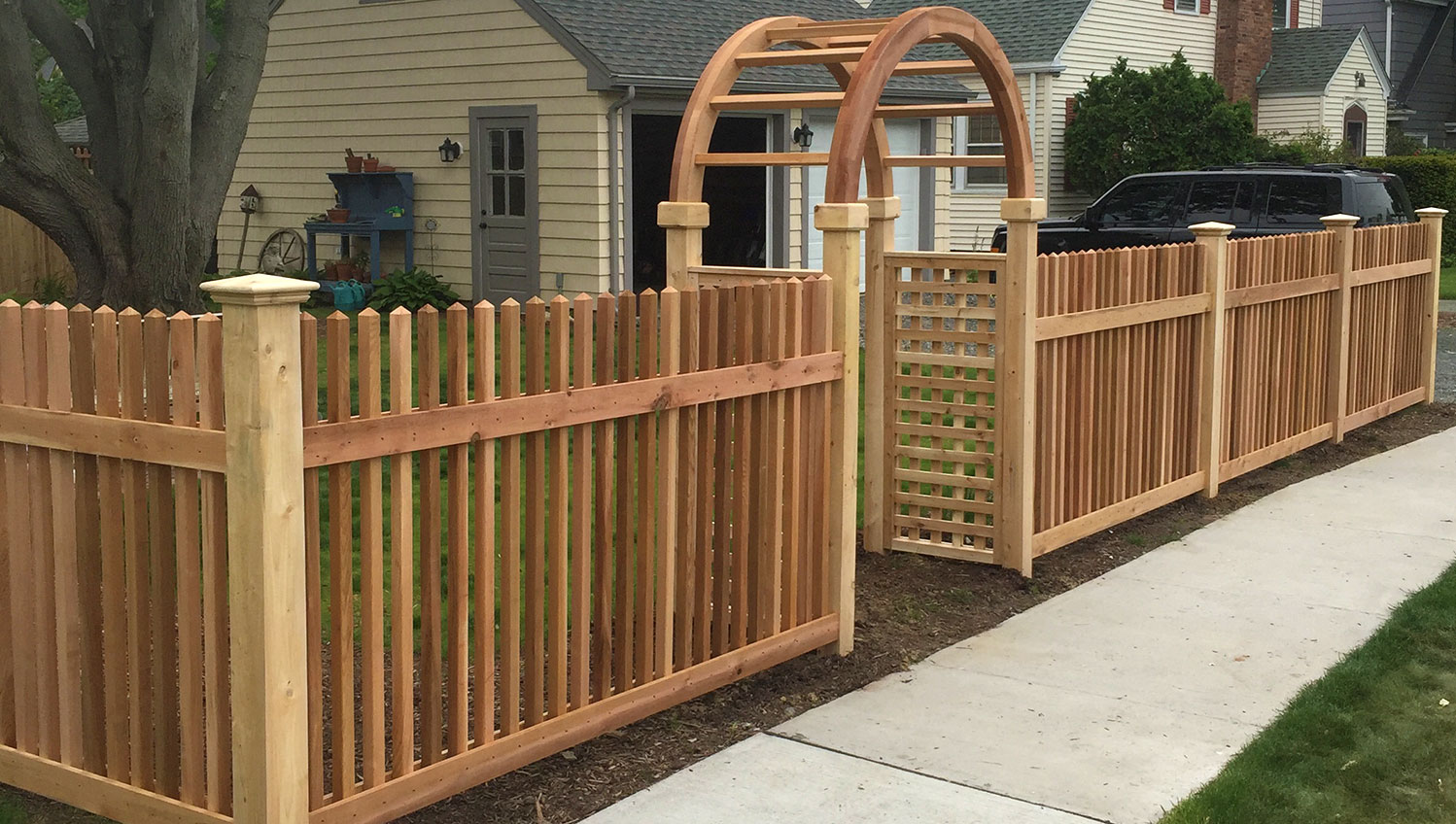 Pergolas
With their open lattice-style top supported by posts or pillars, a pergola is an open-air room that extends your entertaining area. While they do provide some shelter and shade, the pergola's main function is to define an outdoor space. A perfect setting for both casual and elegant gatherings, pergolas can be placed on decks or patios as well as in yards and gardens. They may be attached to your home, or can be installed free-standing.