Ornamental Aluminum & Steel Fence
Choose ornamental
metal fencing for:
Yard surrounds
Pool surrounds
Garden enclosures
Pet fencing
Security fencing
Less is more. Don't hide your beautiful yard, but still get the protection you need.
For beautiful, secure fencing that enhances your curb appeal and your property values, ornamental metal fencing remains unrivaled. Weather-proof aluminum fences offer the timeless look of wrought iron, but are completely rust-proof and require virtually no maintenance. Ask about our awesome Puppy Picket Panels.
Black, White, Bronze & Green Available!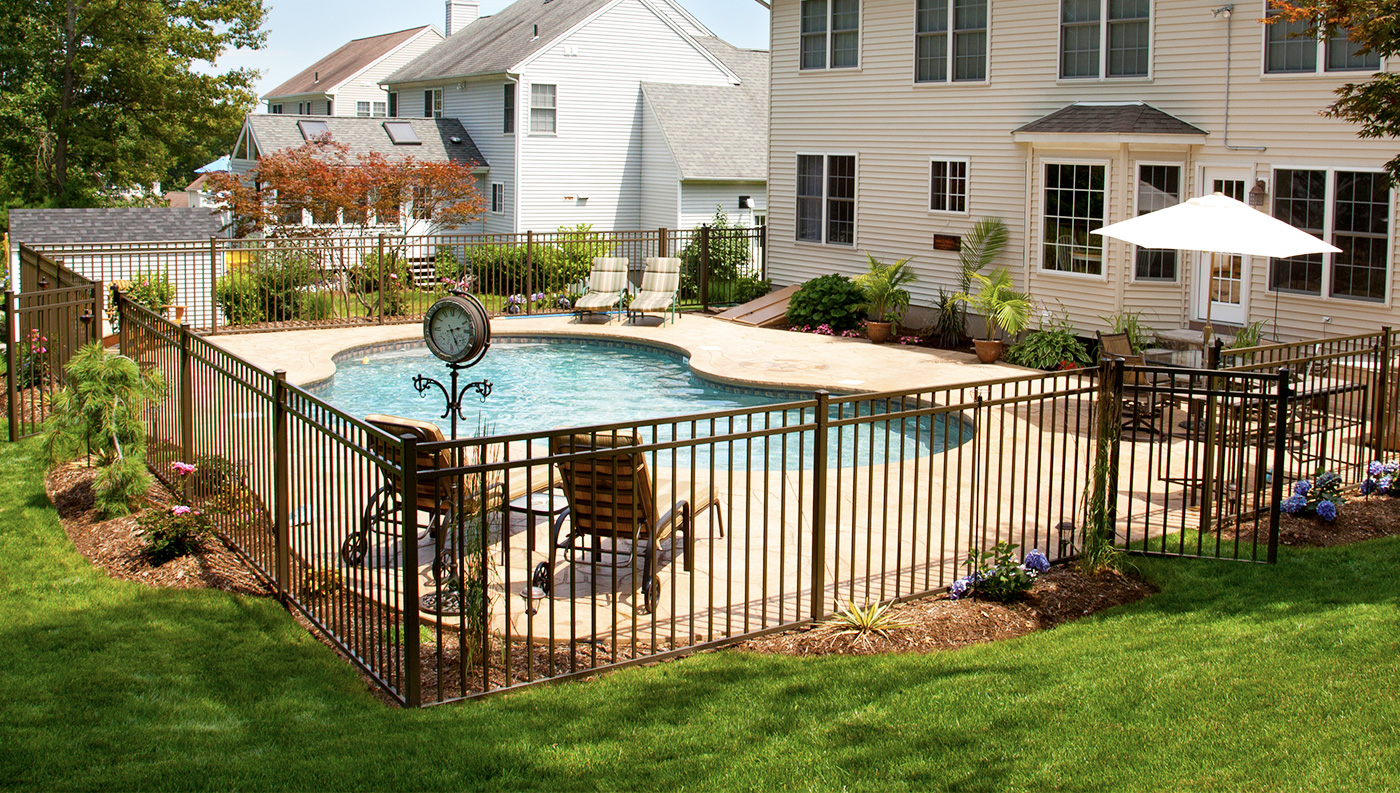 Security and Strength
In addition to their elegant look, ornamental metal fences are preferred for their strength. They are an excellent choice for keeping your home or business secured and your children or pets protected. Available in a wide variety of sizes, heights, and designs, metal fences complement any landscaping, providing a secure barrier without interrupting the surrounding view.