Wood Fences
Choose wood fencing for:
Privacy fencing
Semi-private fencing
Picket fencing
Yard surrounds
Horse & livestock enclosures
Pasture enclosures
Enhance your property with the natural beauty of cedar or spruce wood fencing.
For a traditional look or a rustic way to define boundaries, there's no better fencing choice than cedar wood. More durable than other woods, cedar's strength and longevity make it a versatile material for almost any fencing application, from fully private and secure stockade fences to lattice-topped semi-private fences (which allow for more light) to classic picket fences (perfect for front yards). Spruce is also available as a more economical option.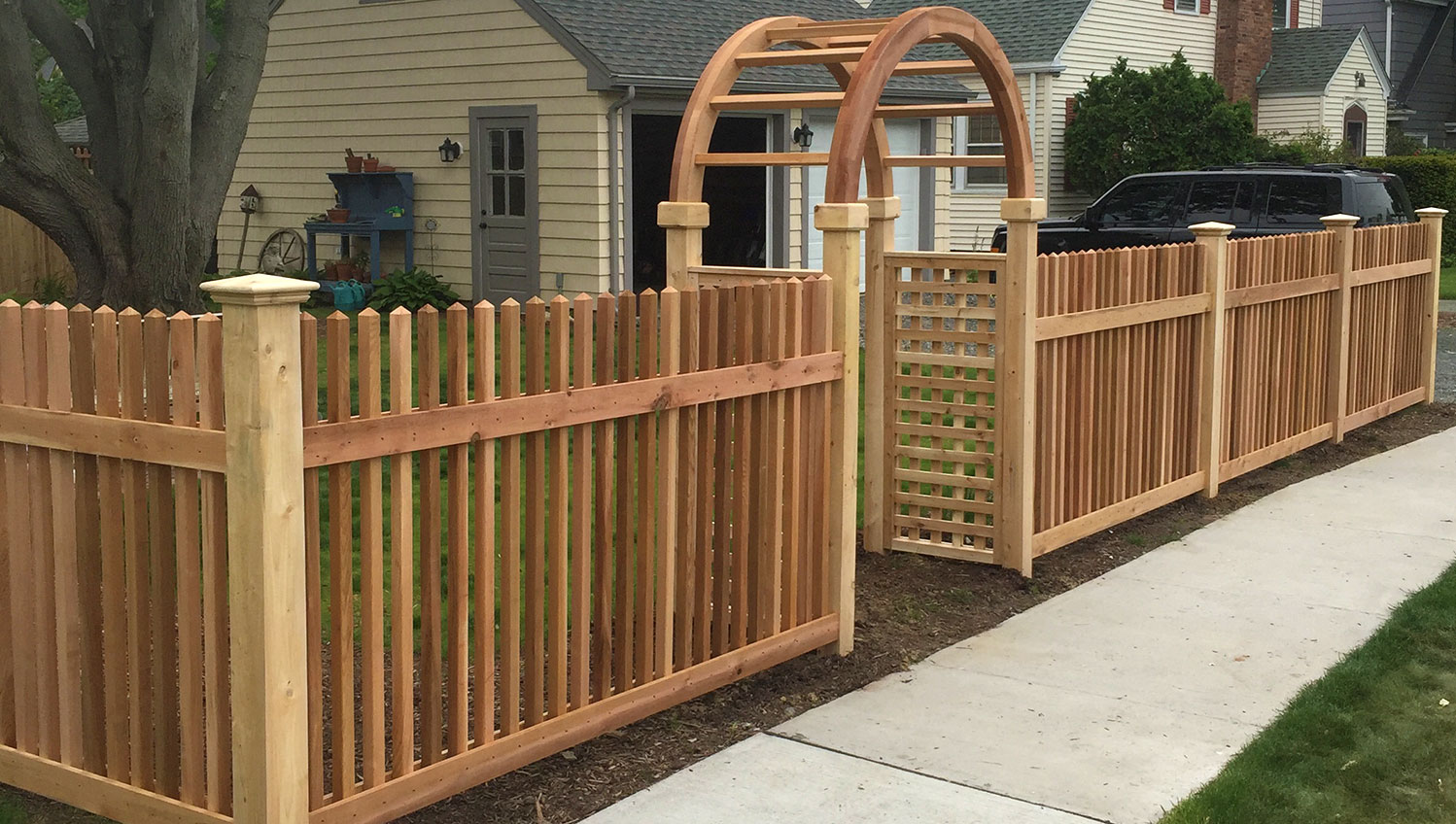 Fully Customizable
With wood fencing, you'll always get the look you want. While natural cedar fences are beautiful in their own right, wood fences can be stained or painted to match your home or business. In addition to the wide variety of styles available, fences can be further customized with scalloped tops, shaped posts, and post caps in an array of styles. The addition of a matching wood arbor makes for a welcoming entry point.
An Environmentally Friendly Fence
Cedar lumber is long-lasting and resistant to rot and insect damage without needing chemical treatments. This makes it a great choice for post-and-rail fences that keep horses or livestock in, as well as for the fence posts that keep deer out of your garden. You can also feel good about using natural cedar fencing to enclose children's play areas.